is a writer, editor, and strategist, in Boulder, Colorado.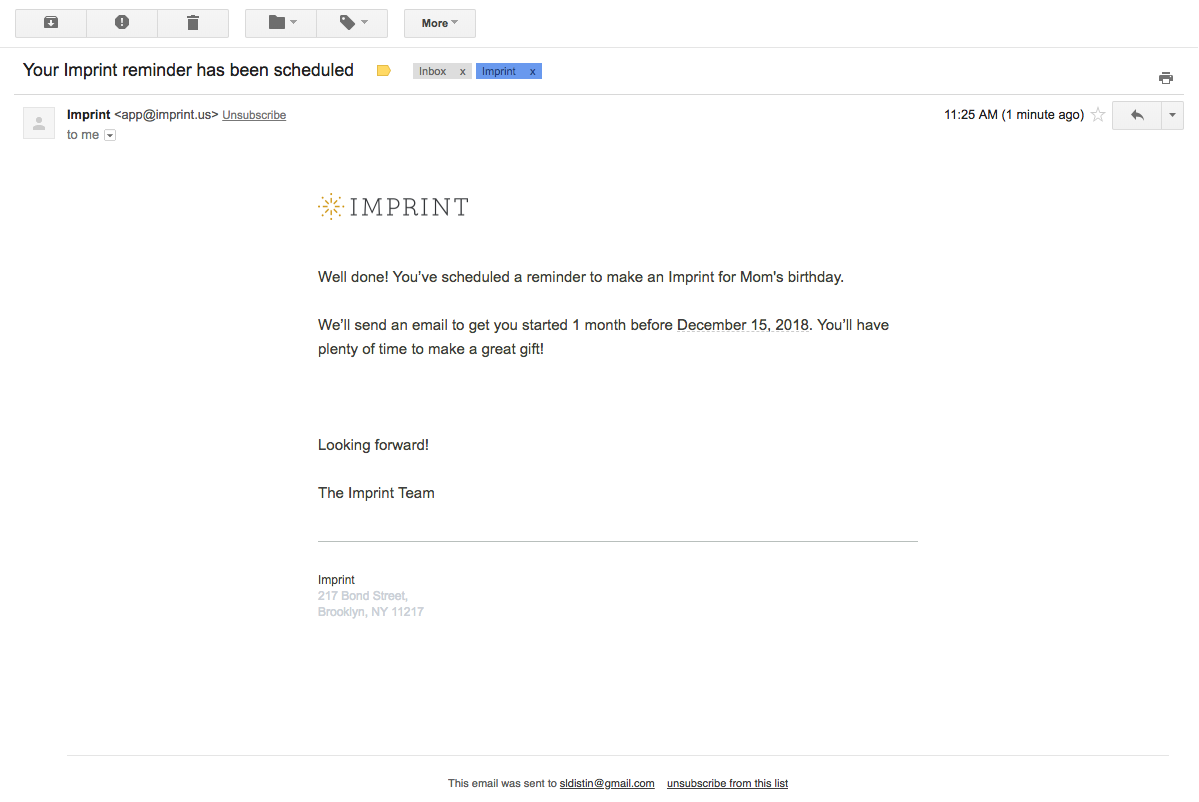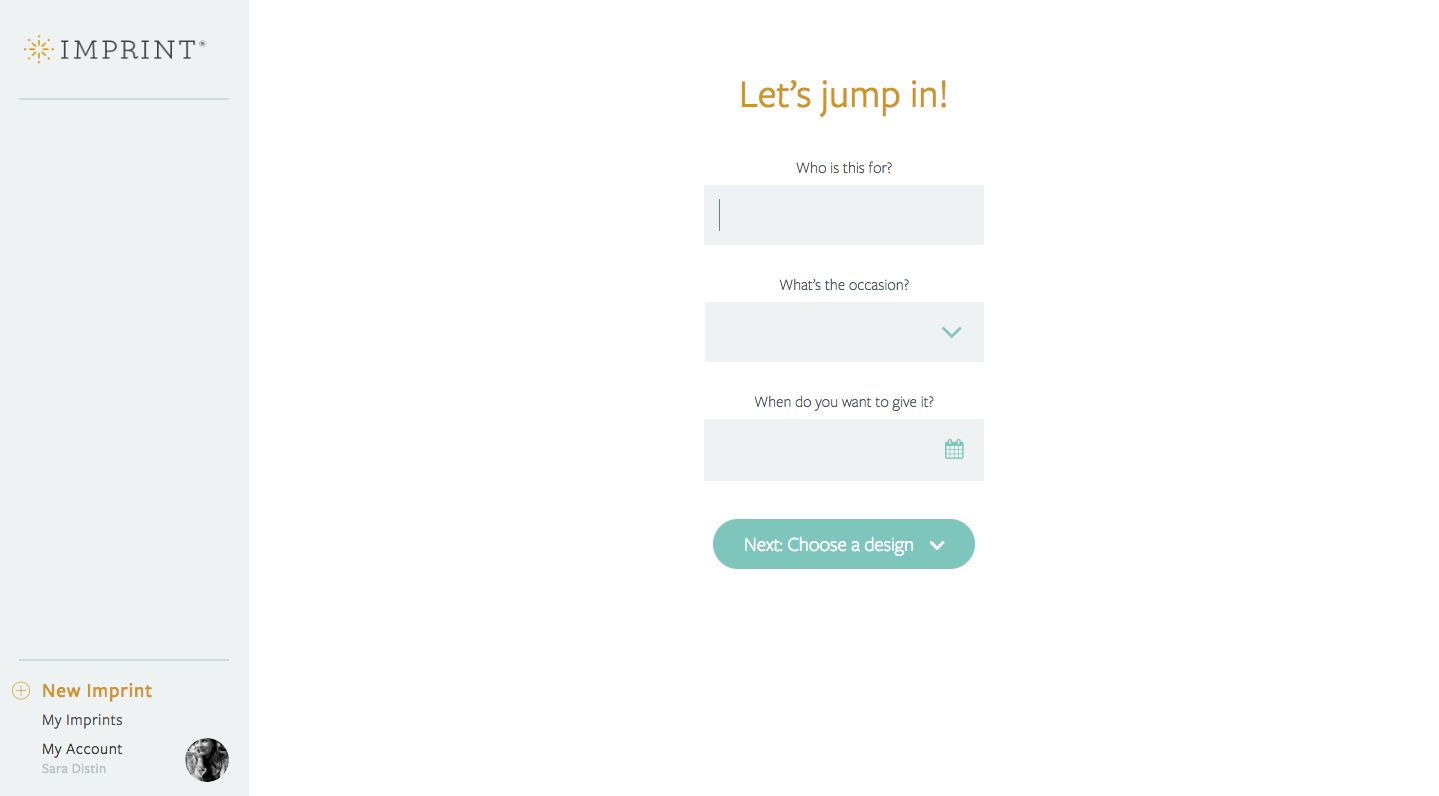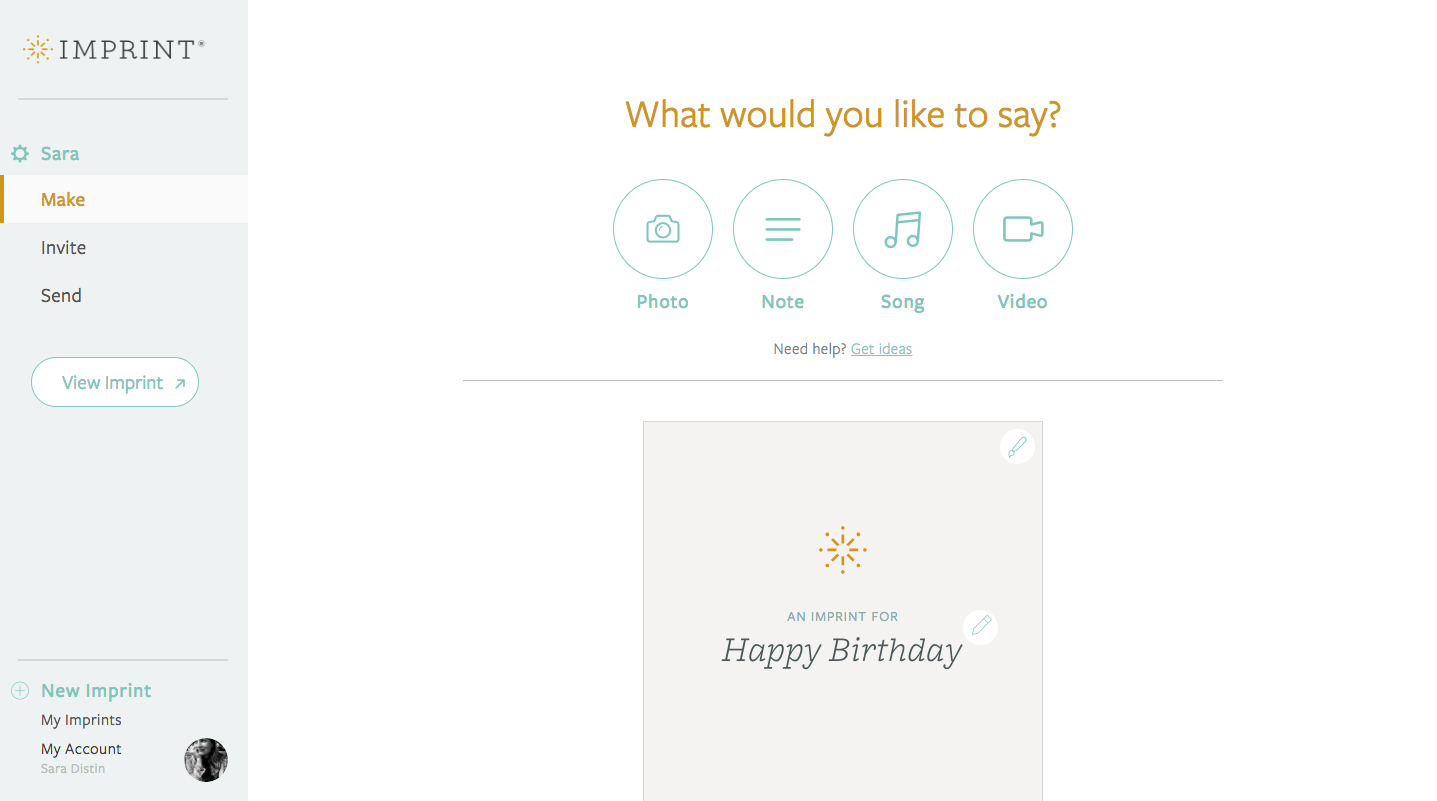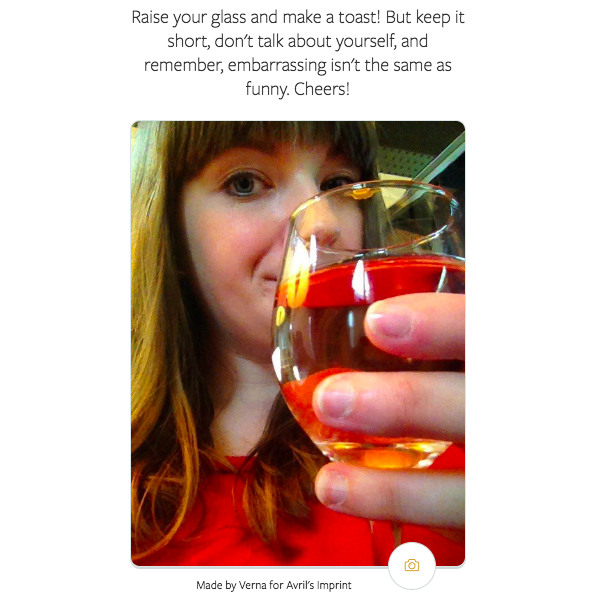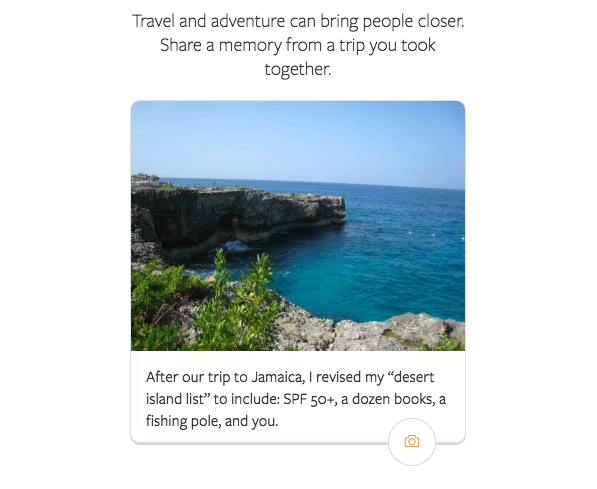 Imprint
Summary
Imprint is a platform designed to help people do nice things for each other.
From April 2014 to December 2015, I helped create the web app from the ground up by collaborating with the cofounders and a small team of UX designers and engineers. I identified copy needs and opportunities, and then wrote landing pages, interface microcopy, error messages, onboarding copy, and tutorials. I also implemented research and key audience insights across cross-functional teams to create transactional emails to improve app engagement.
Project details
During my time with the team at Imprint, the cofounders' ideas went from wireframes through multiple iterations of a functioning product.
The most interesting and persistent problem we faced was figuring out how to help people tell someone they cared about how they felt in words, photos, or videos. People felt anxiety about being able to adequately and appropriately express themselves. Through user research, we identified a set of prompts that people were most likely to respond to. We also realized that people wanted to see examples from other people—not professional examples but examples they felt they could create on their own. We landed on a series of prompts that accompany the upload tool for each type of content as well as actual user-created examples that live alongside more detailed instruction. Users can navigate directly from any example to begin creating their own message.